Camea Escort Hamburg
At Camea Escort Hamburg, we want travelers to experience what it is to have an erotic companion, who are willing to share them stories about the culture, willing to laugh, eat and drink and at the end of the day, willing to share their desires in bed. We offer companion girls who are ready to accept your erotic thoughts and advances and are willing to give, your best experience in Hamburg City.
Who We Are?
We are an established Escort Service Agency in Hamburg, Germany. Providing professional escort services to many locals, travelers and foreigners, who come to visit our city, enjoy the breath-taking scenery and our lovely escort girls to give you a memorable journey. We focus our attention in giving men, old and young, a special kind of escort service, giving them an unforgettable sexual experience, wherever and whenever it may be. Our high-class escort girls are trained and well experienced in any special request you wish to experience. They are capable of giving up to your fetish and sexual desires. With us, there is no room for worries.  The services we are offering are delivered with great confidentiality. We value your experience and strive to give you the best time of your life. The leading escort service agency in the region, that can help you achieve the full satisfaction with every booking. Giving you an experience that you'll cherish forever.
We never compromise the quality of our service, which is why we only hire girls that meets our standards to ensure the quality experience of each client. Over thousands of applicants, we only choose the sexiest, gorgeous and professional ladies who can handle your requests.
Our Kind of Service
Here at Camea Escort, we ensure the quality of experience with our clients. We provide premium girls that can achieve your standards, personality that can keep you entertained, knowledgeable in the city and knows how to give you the full satisfaction you wish to experience with an escort girl. We are also giving our clients full support. We have a hotline open 24 hours every day, so don't hesitate to call us whenever you have questions or additional request for your escort girl. We also recommend escort girls for gentlemen who have specific desires or genuine fetish. We can help you find a companion that can truly understand your needs and wants, this is what makes shine above the rest, because we value our clients as much as we value our business.
24 Hour Escort Hamburg
Our staff are always ready 24/7 to help you meet your favorite girl at any time of the day. We always deliver your chosen escort girl immediately and makes sure that they wear proper clothes or wears your requested clothing before the meet up. We maintain our escort girls to help achieve your goal and give you a pleasurable experience with our escort Hamburg. Get yourself a treat and enjoy a companion of a gorgeous girl to fulfill your every desire.
Escort Hamburg Profiles
Our gallery section will show you what we have to offer you.  Check the profile of our escorts choose your escort girl.  We have the most beautiful escorts around the city, which makes us the leading escort agency in Hamburg. Our girls come from different parts of the world.  They are composed of multi-national culture.  We have Asian's, Europeans, Americans and etc.  We have a lot of girls to choose from.  They also come from different sizes and you can choose any of your preference. They also come in all age's, some is as young as 20 and others are around 30 years old for those who like mature escorts.  The common denominator of all these girls are:  They are beautiful, sexy and professionals.
What Are Our Girls Capable Of Doing?
Our girls are intelligent. They are capable of discussion about current events.  We have employed girls, who are at least senior high. They are trained to handle any type of clients from business owners
Our girls are sexually expert. Most of these girls are experts in bed.  They are capable of doing every sensual act that you can imagine.  They can give you the pleasure you wish to experience and can teach you sexual tricks if you want to.  Just tell them what you want them to do.  Whether you want them to kiss you from head to toe, they will.  You want them to do 69 or any fetish you desire to experience.  You want them to play with their pussy, while you are watching, they will fulfill your fantasies, just name it and they will make it happen.
Our girls are friendly. Being friendly is a virtue.  Our girls are not showing you good traits because they are paid to do so. But they are doing this, because they are friendly enough to hang-out with you.  Just treat them kindly and you will experience, how they will treat you as a friend.
Our girls are honest. Honesty is very important when you go along with a stranger.  This is one problem that every escort service company must address.  We hired girls who are trustworthy, and you can go around with them or bring them inside your hotel room, and we will guarantee that you are safe with our escort girls.
Our girls are responsible. Another important characteristic of our escort girls is that they are responsible. They are trained to be one.  Tell them to stay, they will.  Tell them to do something and they will do it, even if you are not there watching.
Our girls are Sociable. Being sociable is an important characteristic of our escort girls. Be confident wherever you will bring her, you will not have a problem because they know how to blend well from your friends, colleagues and even to your family. Our girls are not shy to meet with anybody.  You can bring her to parties, and she can express herself, with others.  You can introduce her to your friends, and she can bring entertainment to your friends too.
Our girls are tough. Toughness is not a minus point to our girls.  They can be in a tough situation and you have nothing to worry.  She knows how to handle herself well.
Popular Erotic Services You Can Enjoy With An Escort Hamburg
Companion Service
Companion service will provide you with a high-class escort girl.  Our escort will provide you company, wherever you go.  She can eat, drink and talk with you. She can also be your personal tour guide for those who wish to travel to tourist attractions in Hamburg.  She makes sure that you will be proud of her, being your escort.  She will hold hands with you, hug and kiss you, just like a real girlfriend experience. Our escort girls are also an ideal companion for private parties, expo, events, and occasions or even for private dates.
Intimate Partner
Our escorts will give you company everywhere you go.  She is willing and passionate enough, to give back to any of your sexual desires.  Our girls are there to give you the sexual pleasure that you need.  They knew what to do, if you want to you wanted to just relax and let your girl do the rest. Whether you are looking for dominant or submissive girl, you can always enjoy the companion of escort Hamburg. Our girls are open minded enough to handle any of your intimate desires.
Car Escort Hamburg
Our escort will be willing to drive with you to every destination's you wanted to be. Your car escort is willing to bring it to the next level, if you will ask them to.  They will do things, according to your desire.
Motorbike Girl
This motorbike escort will go with you to places in a motorbike.  It is exciting to drive a bike, with a sexy girl at your back.  You can be assured of a very exciting day on the road.  You can even stop by the side of the road and explore your fetish.  She willing to give in to your erotic desires anytime you want it.  You can ask her to hold you tight anywhere and anytime.  Our girls are trained to do even the smallest gestures that can make you arouse.
Erotic Massage Ladies
Massage Escort is one of the most popular services that every client would want to experience with our escort girls. These type of service helps provide comfort and relaxation to clients who are seeking the touch of our escort girls and give them a relaxing massage from a long day of work or business meetings. We have many massage escorts that offer variety of massage service such as full-massage, erotic massage, nuru massage, Swedish massage and many more. Get yourself a girl who knows how to give you the relaxation you need and enjoy an intimate moment after a relaxing massage.
We help escort girls who want to earn income by providing companionship and giving quality time with our clients. We hire every beautiful woman, who are honest, friendly, responsible and who are not afraid of men.  We handle our escort girls with care.  We treated them like a family. We train our escort girls, to be able to meet the standards in each and every booking, whatever is required with our clients. Our girls also undergo yearly medical examination and require them, to secure the necessary permit to work as an escort girls.
Discover Germany With An Escort Hamburg
the 2nd largest city that you can find in Germany. It's also the 3rd largest port in whole Europe, which means you can expect a lot of people travelling in Hamburg for both travel and business. This is what makes the city the center of goods exchange and the economy is still growing until now. A perfect place to make business and enjoy a companion of escort girl that can provide comfort and entertainment for anyone who wants to enjoy in Hamburg City. There are events and trade fairs held every year which invites from entrepreneurs, manufacturers, inventors and visitors to exchange business together. Hamburg has a lot to offer to travelers too, there's plenty of places that you can explore in the city and even have scenic views for the beauty of nature. Whether you came to Hamburg for fun, business or pleasure, you can surely enjoy the best time of your life in the city.
Find Your Ideal Escort Girls at Camea Escort Hamburg
Camea Escort Hamburg has a high reputation in providing escort girls to thousands of men who want to enjoy a companion of a gorgeous and sexy girl. Whether you are a couple who seeks threesome, a girl who wants to explore your bisexual side or a gentleman who wants to get a taste of real satisfaction, we can help you find the perfect girl that can meet your requests. We have many escort Hamburg that can satisfy your needs from blonde, redhead, brunette, ebony and etc. You can always get the girl of your dreams in just a call away. You don't have to feel alone when you travel to Hamburg, get your girl from Camea Escort and get accompanied with a gorgeous girl. Someone who can help you tour the city, eat with you in authentic restaurants, relax in wellness centers, play in casinos, party in nightclubs, companion in certain events or occasions and many more. We can give you a companion that will absolutely give you the night of your life. Each and one of our girls have class and elegance, behind a beautiful outfit awaits a sexy lingerie and perfect body that you can definitely touch and enjoy. The sky is the limit for what you wish to experience with these lovely escort girls. Find your ideal escort girls in Hamburg City with Camea Escort today.
Hamburg is the 2nd largest city in Germany, right after Berlin. It is also the 7th largest city in Europe, with a population of over 1.8 million. Hamburg is an especially important city to Germany since it has direct access to the North Sea and Baltic Sea. Hamburg is an international hub with European scientists and researchers coming in to several universities and institutions. Apart from that, Hamburg is a growing tourist destination with more than 12.6 million overnight stays in 2015. It saw 6.3 million guests the year before, to put things into perspective. With beautiful architectural feats such as St. Nicholas' Church, Speicherstadt, Hamburg Rathaus and many more, needless to say Hamburg is an incredibly historic, artistic and vibrant city. Furthermore, it is home to Reeperbahn, Europe's largest red light district. It is the center of nightlife nicknamed "the sinful mile". It is more than easy to find an escort hamburg in this place.
If you're looking to spend a night or a few in this amazing city, Camea-Escort not only has you covered with a hot escort hamburg but this helpful city guide will also help you become acquainted with where to stay and what to do.
Hotels to Bang hot Escort Hamburg
With such a growing tourism industry, hotels are sprawling up at alarming rates all over Hamburg. With everything covered, from cheap basic hotels to high end luxurious 5 star suites, you'll have plenty of options to choose from to bang Escort models from Camea-Escort
The Fontenay
This 5 star Hotel is located right on the shore of the Alster Lake. Within walking distance of Jungfernstieg shopping area, this resort features a 1000 square meter rooftop spa with both indoor and outdoor pools. The rooms are more than enough for our escort hamburg with floor-to-ceiling views of the beautiful natural surroundings, complete with a private balcony. Guests can also enjoy gourmet meals at the Parkview all-day-dining.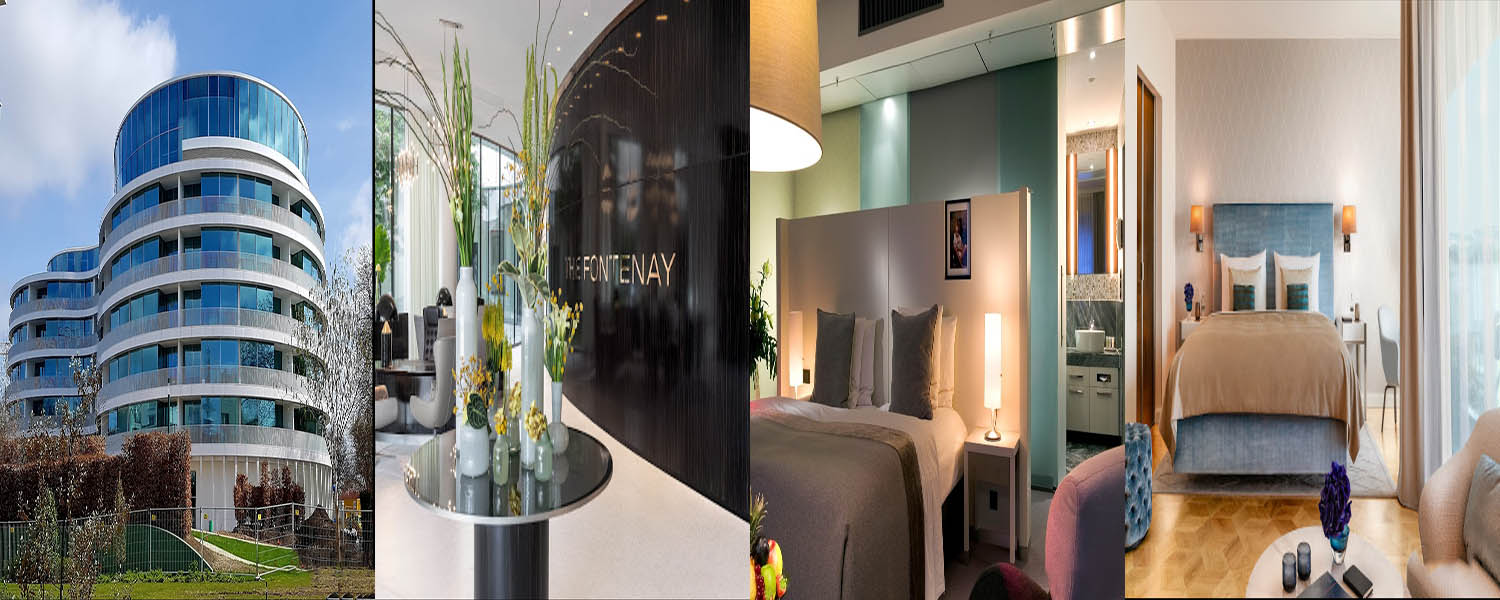 Park Hyatt Hamburg
Located in the city center, this 5 star establishment offers 283 luxurious suites as well as apartments. Spacious and comfortable, they are equipped with plenty of amenities like wireless internet and flat screen TV and also Espresso coffee machines. The hotel overlooks Mönckebergstraße shopping promenade. It is also just walking distance from Alster Lake, Jungfernstieg and most importantly, St. Pauli Quarter. Guests can also avail the open kitchen at The Apples Restaurant & Bar offering fresh seasonal cuisine and fresh produce.
Fairmont Hotel Vier Jahreszeiten
This 5 Star Hotel has much to offer with gourmet cuisine, free Wi-Fi and a luxury spa and fitness club. The rooms are spacious and furnished with pristine décor complete with plenty of amenities to enjoy with escort hamburg such as Flat screen TV, DVD player, free films and much more. The highlight of this establishment is Café Condi which allows guests to avail breakfast buffet as well as afternoon cakes. Guests can also dine at the elegant, 2 Michelin Star, Haerlin restaurant. Japanese and South American cuisine is its speciality.
The Westin Hamburg
With amazing views of the river, this hotel is situated in the Elbphilharmonie building, in the HafenCity district. Apart from the views, Westin Hamburg also offers a spa and wellness area, as well as a restaurant and bar with a modern event and banquet facility. Along with free Wi-Fi and other amenities, rooms also offer seating units to sit and relax with your escort hamburg. The location is prime as sites like HafenCity, St. Michaelis Church and Hamburg Congress Center are only minutes away. The airport is also only 10 kilometers away from the hotel.
Fraser Suites Hamburg
This establishment offers a restaurant, bar, fitness center as well as a shared lounge. Airport transfers are also available at this 5 star hotel and guests can also avail room service as well as Wi-Fi at every corner of the property. The terrace is equipped with a sauna, in case you want to get steamy with your escort hamburg. Guests can also enjoy activities in and around Hamburg such as cycling at the tour desk. All your exploration needs will be met there, including bike rentals. The highlight of this hotel includes Miniatur Wunderland.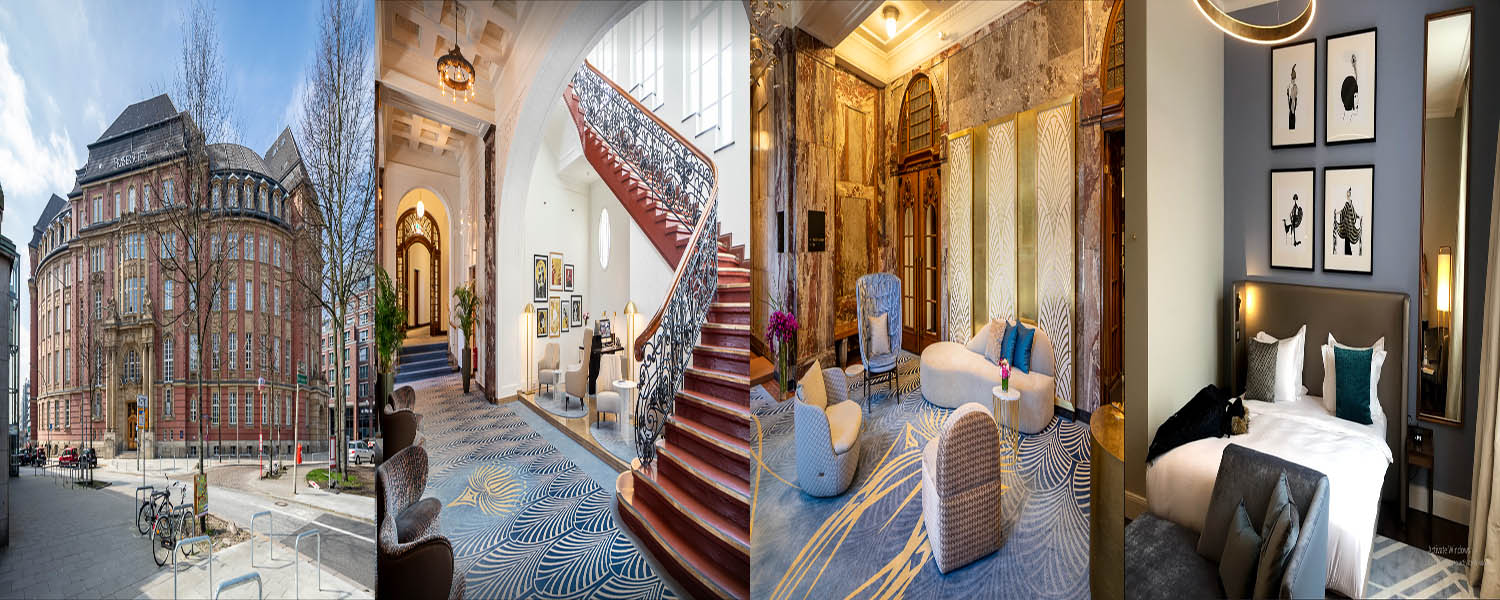 Hotel Louis C. Jacob
This 5 Star hotel is situated on the River Elbe. It offers elegantly designed rooms with many amenities as well as a restaurant and a spa. The property is 20 minutes away from the city center by bus. This historic hotel is over 200 years old. The room's feature wooden flooring, handmade rugs and walk in wardrobes. An interesting place to bang your escort hamburg. Premium rooms also boast a breathtaking view of the Elbe River. Jacobs Restaurant is the highlight of this establishment, offering modern cuisine with French influences, including a vast selection of wines. There is a classy and historic aura throughout the resort.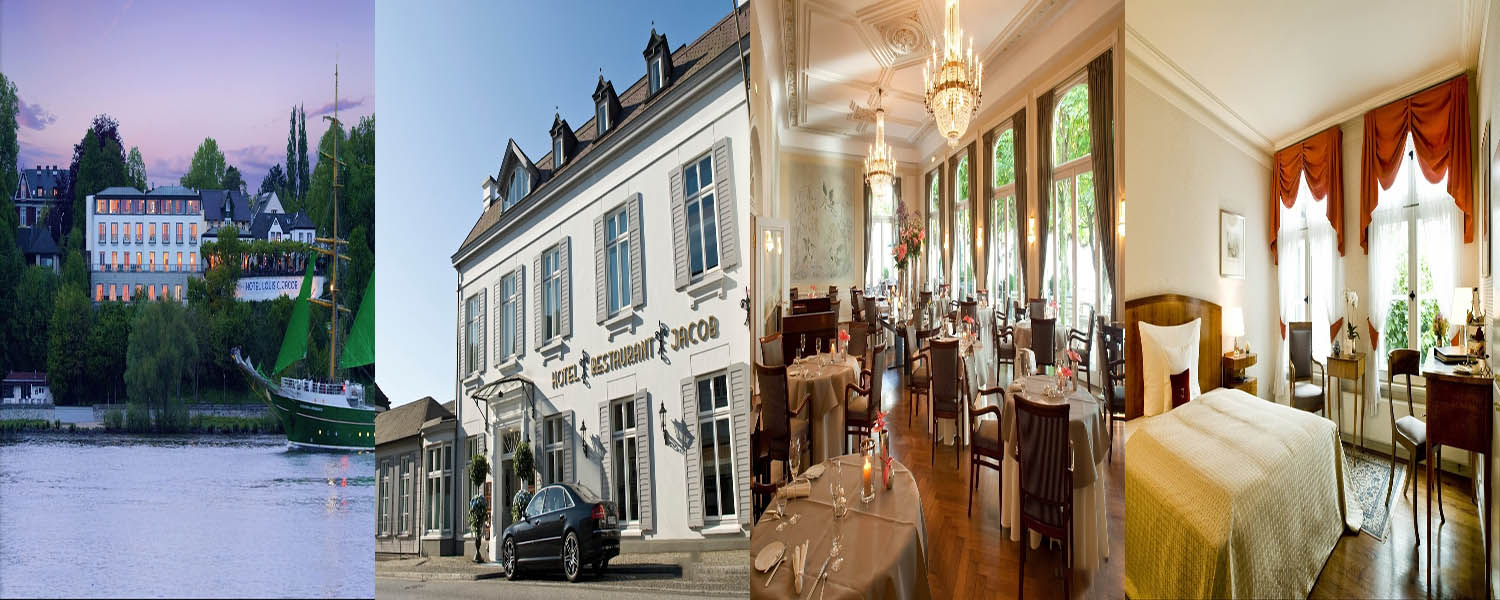 SIDE Design Hotel Hamburg
This designer hotel features comfortable and abundant accommodation, complete with a spa and pool, as well as a rooftop terrace that overlooks all of Hamburg. The hotel was completely renovated in 2018. Rooms are now equipped with eco-friendly heating and cooling systems. The 5 star suites have a classic modern design with wooden furnishing. There isn't a better option to bang your hot escort hamburg in the entire city. Guests can also have a daily breakfast buffet every morning. The restaurant also features quality cocktails and steak dinners.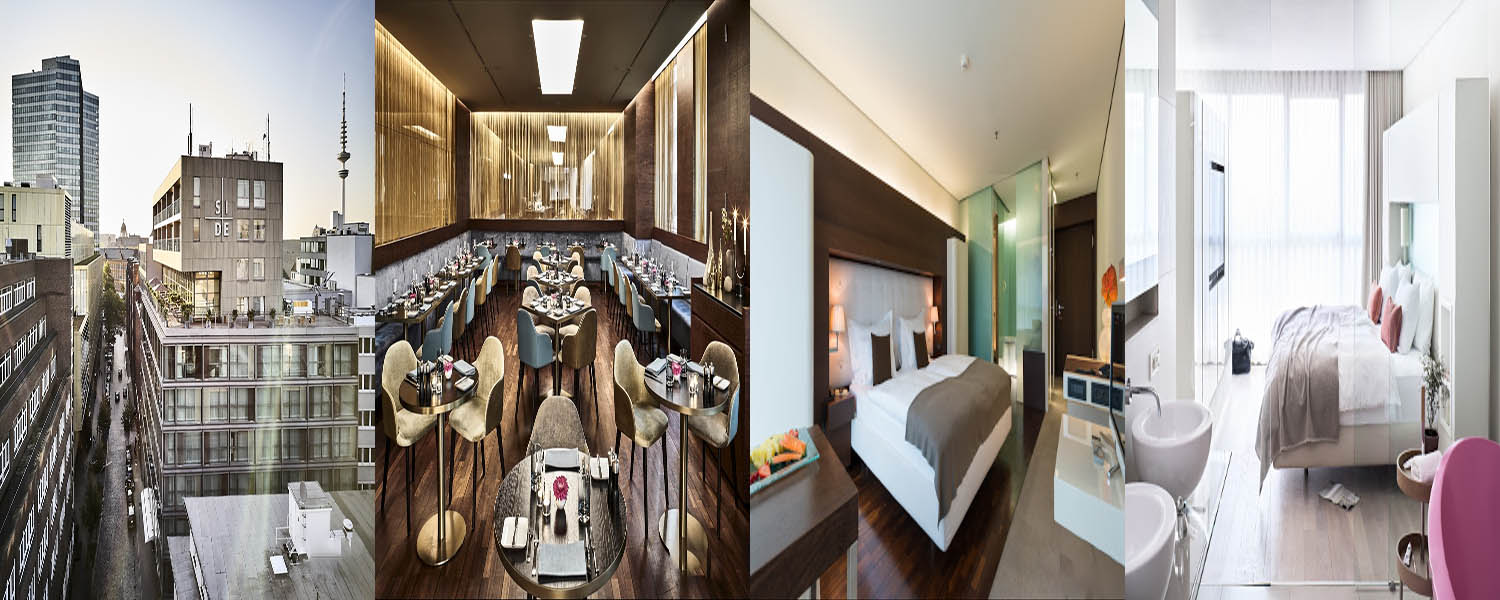 GRAND ELYSEE Hamburg
This 5 star lodging is located in the Rotherbaum district. Along with high speed wireless internet, this hotel also features 6 restaurants guests can select from, a luxurious spa, as well as an indoor swimming pool. Furthermore, Alster Lake and Jungfernstieg shopping district are within a 15 minute walk away. The rooms are bright and spacious, elegantly furnished complete with air conditioning and a flat screen TV, on which you can watch satellite sports channels as well as hook up an entertainment system. There are few options that match Grand Elysee to bang your hot escort hamburg.
Hotel Atlantic Kempinski Hamburg 
This elegant 5 star hotel is the embodiment of luxury and Hanseatic tradition. With a culinary legacy that has stood for over a century, the Atlantic restaurant is sure to satisfy your gastronomical needs. It primarily serves sea food. Guests can enjoy and unwind at the Energy Clinic spa which also offers a breathtaking view of Alster Lake. Escape the urban havoc with your escort hamburg in the state of the art indoor pool, sauna as well as massage parlor which also offers facial treatments.. The highlights include a private cinema and the beautifully crafted marble bathrooms.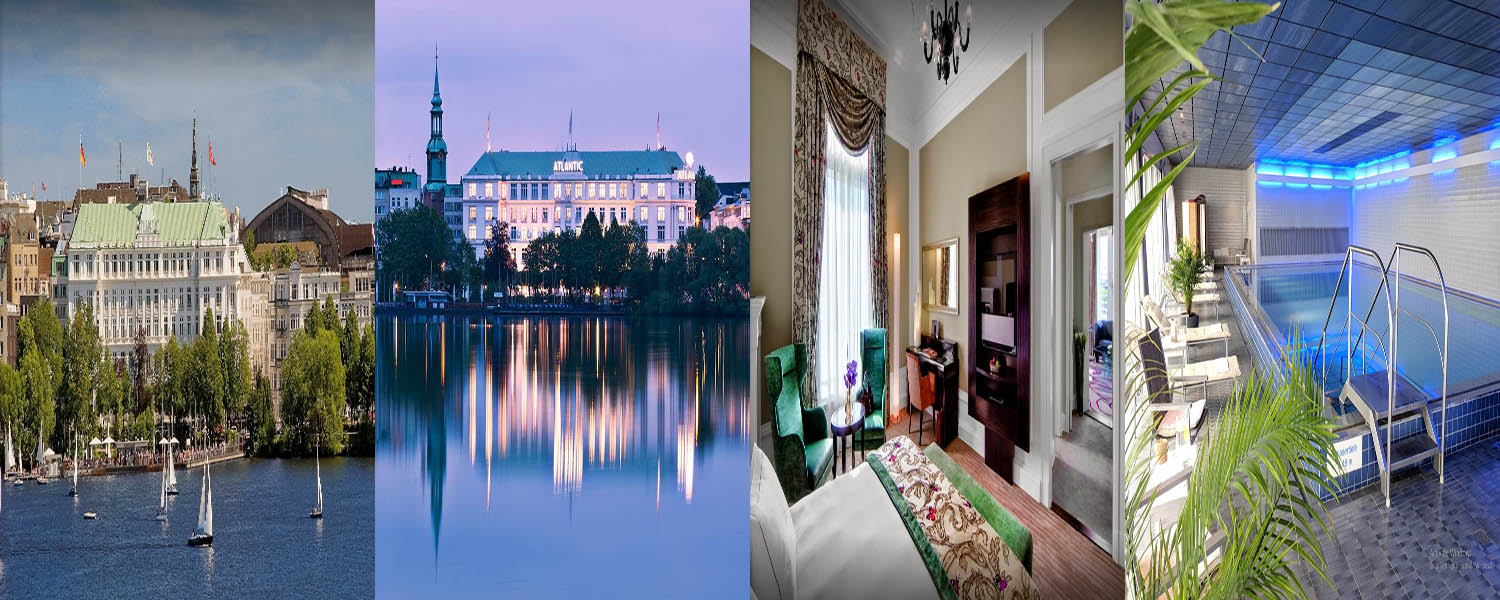 Renaissance Hotel Hamburg
This centrally located hotel is within walking distance of many businesses and sights. The accommodations feature large spacious rooms with quite comfortable bedding for your escort hamburg. Amenities also include a restaurant, fitness center and event hosting facilities. Lying in the city center of Hamburg, there is much to do just within walking distance such as Hamburg Town Hall and Alster Lake. The actual building is finished with a beautiful historic façade. Designs are modern with Hanseatic touches. The rooms have a colour scheme of blue, grey and beige.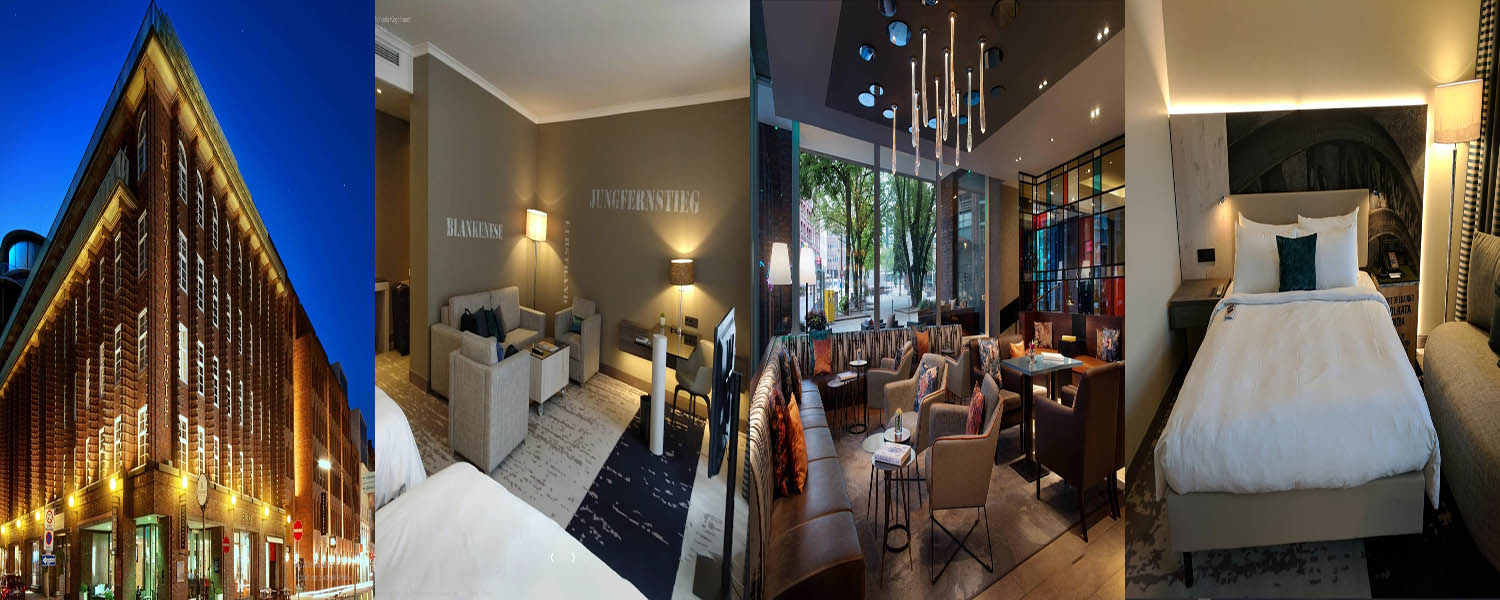 Privathotel Lindtner Hamburg
This 5 star hotel is well connected to the city center. Located in Heimfeld district of Hamburg, rooms and suites are individually designed and feature free Wi-Fi. Guests can also avail on-site parking. Not only this but a sauna and steam bath are also available. The Lindtner Medical Spa & Beauty also offers a range of high end wellness and beauty treatments which you can enjoy with your escort Hamburg. The highlight of this establishment is the Lilium Restaurant which offers fresh, wholesome and innovative cuisines, whereas the Diele restaurant features mainly norther German specialties. Guests also have access to hotel terrace and garden.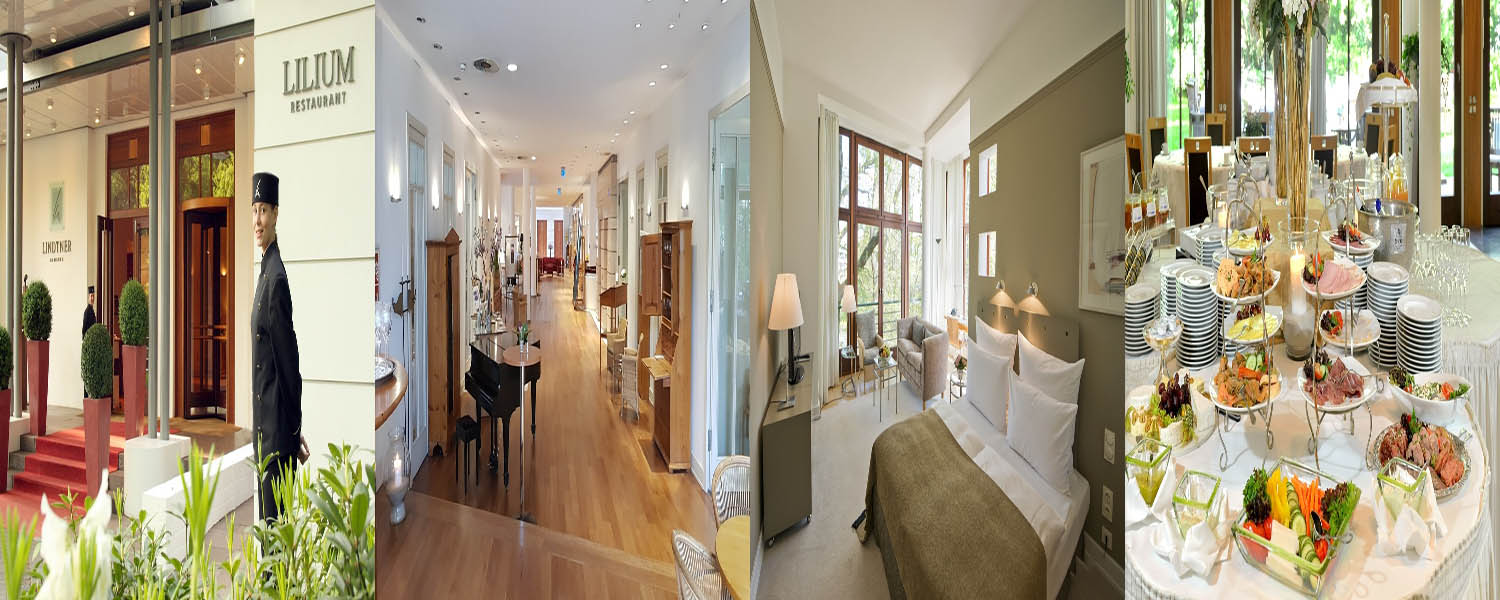 Le Meridien Hamburg
This designer hotel is located in the city center, right over the Alster Lake. Needless to say, it offers some amazing views of the city. You can enjoy the Heritage Restaurant and Bar on the 9th floor. Guests also have free access to the health club with a fitness center as well as a pool. Free Wi-Fi is available at every point on in the building. The rooms have a chic modern design with a choice of wooden or carpeted floors. The elegant bathrooms have a bathtub or a shower, whichever you may like. The amenities available in the room include a flat screen TV and air conditioning as well as hot drink facilities to enjoy a relaxing night in with your escort hamburg.
Marriott Hotel Hamburg
This one is amongst the city's best. This award winning world class service hotel features a captivating downtown setting. This will surely be a memorable experience. The hotel offers traditional Nordic cuisine and guests also have exclusive access to the Gänsemarkt shopping area Binnenalster lake is a 3 minute walk away. The Marriott's rooms are fully air conditioned and have plenty of space for your escort hamburg. Wi-Fi is available for fre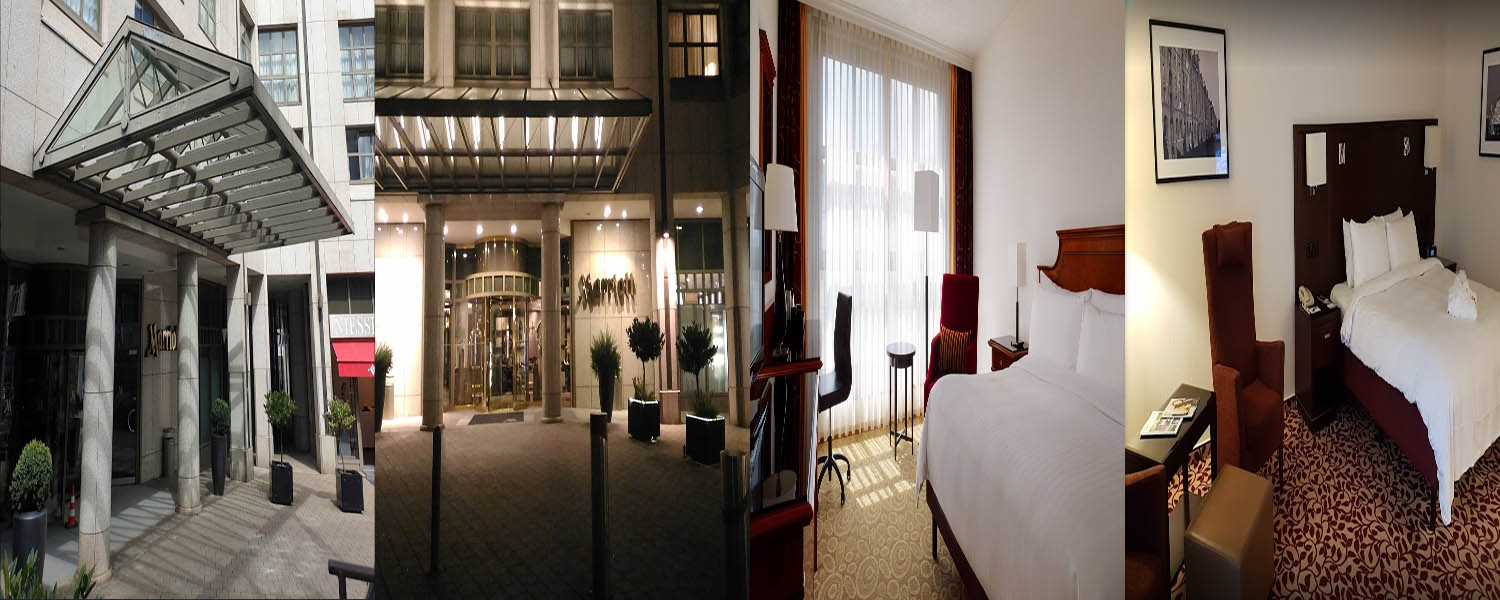 The MADISON Hotel Hamburg
Madison is a privately owned hotel by Mrs. Marlies. It has been running since 1993 and is located right in the heart of Hamburg, between harbor and city center. The 166 furnished 4 star studios and lofts feature a fully equipped kitchenette, satellite TV and high speed wireless internet. More than satisfactory for your escort hamburg. The restaurant has a wide selection of amazing food and a cozy bar you can get comfortable in. The location is ideal to go sight-seeing on foot, being just 200 meters away from the St. Michaelis Church and many other sites.
Empire Riverside Hotel
This elegant and timeless resort has an international flair. A unique design with hanseatic undertones have made Empire riverside a landmark since 2007. The rooms offer panoramic views so you can look at the whole city while having sex with your escort hamburg. Apart from that guests also receive amenities such as free Wi-Fi, along with a 200 square meter spa area. Rooms also come with floor to ceiling windows. The most important highlight of this hotel is that it is just a 100 meters, a mere walk, away from Reeperbahn.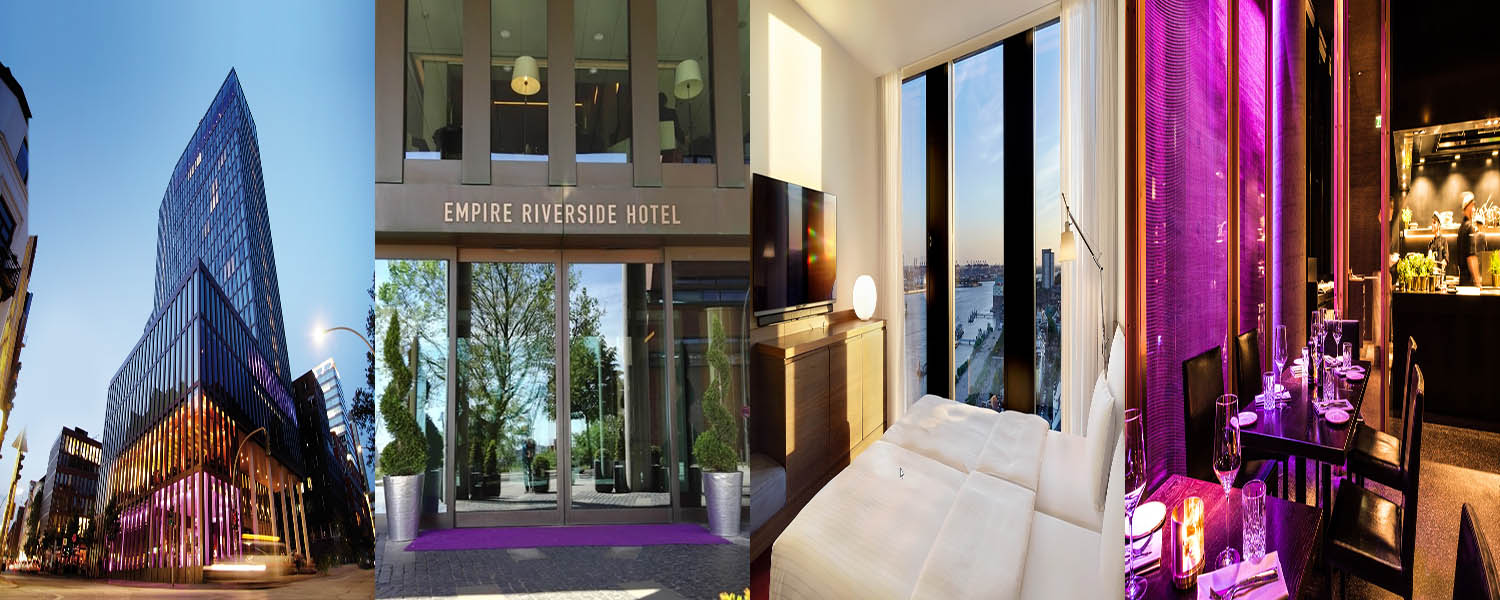 Reichshof Hamburg, Curio Collection by Hilton
This lifestyle hotel blends hanseatic tradition with a modern touch in the bustling city. The Reichshof is charming and historic. Located in the heart of Hamburg and opposite to the main station, getting to most landmarks from here is no issue. The hotel was completely renovated in 2015. The rooms feature stunning and luxurious designs with high ceilings. A calming treat with a hot escort hamburg after a long and tiring day about the city. Each room features a flat screen TV, air conditioning and a private bathroom that is lit up by a vanity mirror.
Sofitel Hamburg Alter Wall
This branded hotel offers personalized service for discerning clientele. With amenities such as free spa with free indoor pool, an array of international cuisine and a private boat jetty, this 5 star designer hotel is an experience worth having. Located right beside Alsterkanal Canal in the city center, it is just 150 meters away from the Hamburg stock exchange. There are many dining options to choose from with escort hamburg such as Ticino restaurant and Seven Heads bar which is located on the terrace. Their creative cocktails are a must try. 
Sir Nikolai Hotel
Located in the midst of Hamburg's Altstadt district, this hotel is just 500 meters from HafenCity Hamburg. Apart from a restaurant, guests have access to free wireless internet throughout the hotel at each and every corner. All of the rooms are equipped with a TV. Premium rooms are also installed with a seating area where you may relax with your escort hambug. Add ons include a bathrobe and a hairdryer. Rooms are cleaned and serviced daily. You will also find a very helpful 24 hour front desk to attend to your every need. The nearest airport is Hamburg Airport which is 10 kilometers away from the property
 25hours Hotel Altes Hafenamt
This new modern hotel first opened up in 2016. The uniquely designed Altes lies in the HafenCity district and is just a 5 minute walk away from the river Elbe as well as from the famous Speicherstadt. The rooms are individually decorated and have a uniquely stylish design. All the rooms feature a flat screen TV and spectacular views of the city to look at with escort hamburg. Rooms also feature private bathrooms with a shower, free toiletries as well as a hairdryer for guests.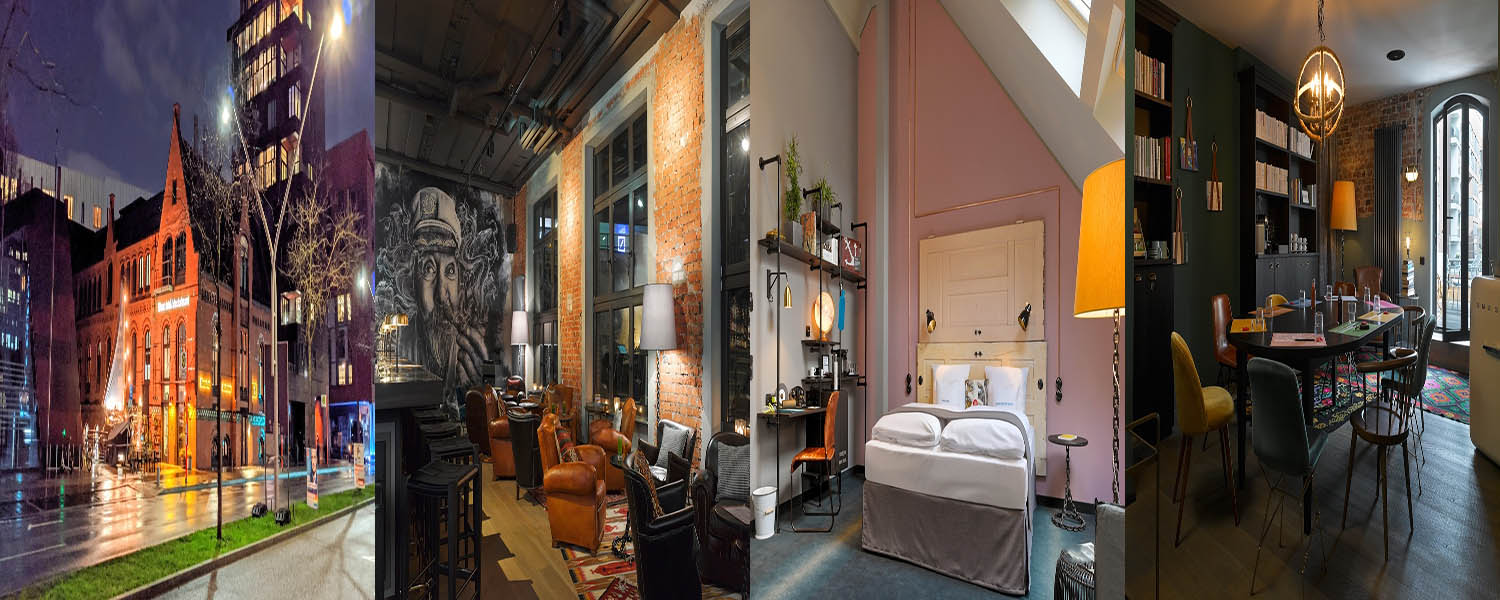 Boston HH
This unique 4 star boutique hotel with an unmatchable design and ambience features modern and versatile influences. The 46 rooms and suites have a King Size bed for plenty of room to enjoy sex with hot escort hamburg. Apart from a modern bathroom rooms also have a flat screen TV with satellite channels, a minibar and a safe is also provided. Guests receive free bottles of mineral water, upon arrival. Along with spacious accommodation, there is also nearby parking and a quaint spa area. It is situated in Hamburg's Altona district and is a 3 minute walk away from the S-Bahn train station.
Where to meet and party with your Escort Hamburg
Germany is no stranger to partying. When it comes to nightlife, there is no better option than Hamburg. Camea-Escort wants to ensure that you know where all the action in the city is, because honestly, if you're in Hamburg, you can't leave without getting a complete taste of what the after dark scene is all about. This amazing city is the most hospitable to foreigners and actually wants them to come in and party. With plenty of red light districts, night clubs, bars and brothels, you'll have plenty to do for sure. This chill coastal city also boasts being home to Reeperbahn. If you haven't heard of this amazing wonderland yet, what have you been doing? Reeperbahn is the most famous red light district in all of Europe and its right here in Hamburg. We at Camea-escort can only tell you about it, but you'll have to go check it out by yourself, or rather, accompanied by an escort hamburg from Camea-Escort. We couldn't ask for a better representative. 
This guide will further acquaint you with what clubs are the best to check out and where you can meet up with our hot Camea-Escort girls.
Herzblut St. Pauli
Herzblut literally means "heart's blood". This club is extremely popular as it is a mix between a restaurant, cocktail bar and of course a night club. This blend makes it the perfect place to start your night off at Reeperbahn, especially if you haven't been there before. You will find the ambience and exquisite designs especially enjoyable while accompanied with an escort hamburg. Begin your evening with an exceptionally satisfactory meal followed by an exotic and special cocktail. Once you've sufficiently loosened up you can make your way to the nearby dance floor to start off your night of partying.
Docks
Once in the St. Pauli district, you must visit this amazing place. Docks lies on Spielbudenplatz. It used to be an old famous movie theater but since 1988 the venue has been hosting crowds of up to 1500 music lovers. The DJs at the clubs play a mix of tech and electronic music. However sensations such as David Bowie and the Red Hot Chili Peppers have also held live performances here. September is the best time to be here with your escort hamburg as the club becomes the heart of the Reeperbahn festival, Germany's (and quite possibly Europe's) biggest club festival.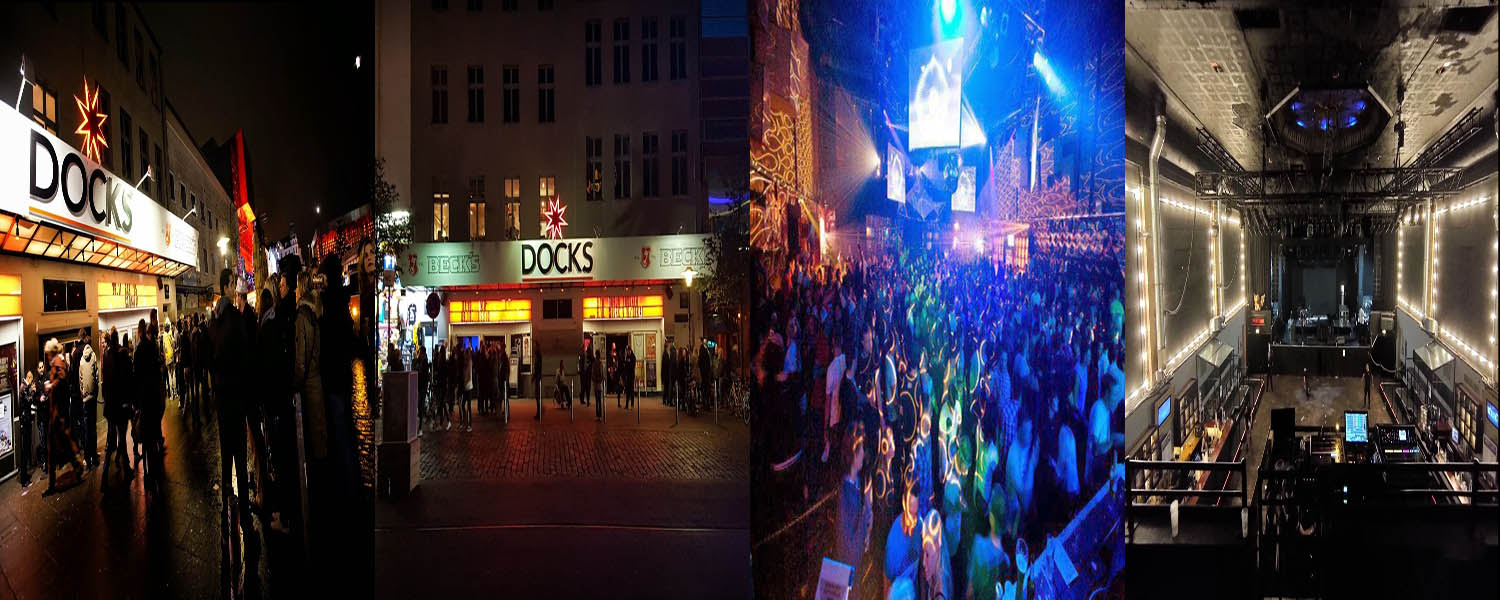 Molotow
One of Hamburg underground's best, Molotow is famous for indie rock, punk rock and post rock concerts. Poetry slams are also a common sight at their unforgettable parties. Renowned bands such as The White Stripes, The Hives, Mando Diao and The Killers have performed at the Molotow earning it international popularity. Located at the west end of Reeperbahn, it's definitely a place to be with your escort hamburg. This place offers its guests three floors of partying. The club itself, the Karatekeller and the SkyBar.
Gruenspan
Gruenspan had its 50th anniversary in 2018. This legendary music club has a colorful and attractive façade of a former movie theatre. It greets you with an exquisite red brick wall on the inside with stucco columns and wrap around balcony. A fancy place to say the least. Live concerts are the bread and butter of this amazingly unique club. This mid-20th century-esque music club has hosted historic performances by world renowned stars and also hosts young and upcoming artists as a platform for them. Definitely a place to checkout while exploring Reeperbahn with your escort hamburg. 
Grosse Freiheit 36
This amazing little place is one of the most revered clubs in the Reeperbahn area. Established in 1985, the club combines three different ones into one big party place. There is the main grand hall whose stage has hosted performances by some very big names in the music industry. This is where The Beatles performed all the way back in the 60s. This hall also regularly hosts smaller bands to promote young and fresh talent. If you really want to chill at a place with such rich history with your young escort hamburg then you have available to you the picturesque Galerie 36 located upstairs offering Latino music and great cocktails.
Halo
If you are a true fan of house, RnB, hip hop or electronica, you will feel complete having visited the party central, Halo. On these sleek looking modern design dance floors, the DJs will be having you party all night in your electronic mood. If that isn't enough, the five bars will make sure you and your escort hamburg are having whatever drink you could possibly think of. The top floor hosts, perhaps, the most unique feature of this place. Chandeliers, velvet walls, cages and lounge beds will give you the feeling you've entered an S&M studio. Adhering strictly to St. Pauli's vibe
What else to do with Hot Escort Hamburg from Camea-Escort
Partying with loud music and dancing at night clubs not quite your style? No need to worry. Camea-Escort has you covered in any case. If you are a man who enjoys the finer things in life, such as our Escort Ladies, then we are delighted to tell you that Hamburg is a central hub of just about all cuisines and culinary experiences you can think of.  Fine dining is an art not many understand but this guide is sure to have you covered. All your gastronomic needs fulfilled for however long you'd like to stay in this beautiful city. The gourmet cuisine in Hamburg is distinguishable by its high quality standards, its attention to detail, appreciation for tradition and only the most fresh regional German grown produce and ingredients. The Michelin star restaurants mentioned below are all a must visit with your escort hamburg as they are the best fine dining establishments the city has to offer.
Camea-Escort wants you to have the best GFE escorts we have and a girlfriend experience would be incomplete without having flaunted your amazing young model at the most notable social hubs in the city. Such restaurants are also an ideal place to meet up with your Mature Escort Ladies as it is the perfect opportunity and setting to become acquainted with one another.
The Table
Modern and exclusive, The Table is located in the HafenCity district of Hamburg. The city's first, and only, 3 Michelin starred restaurant. The quirk of this one of a kind restaurant is its one and only long table stretching throughout the restaurant accommodating all patrons. A unique place to flaunt your escort hamburg. Guests can easily look into the open kitchen where the star of the show, Kevin Fehling and his team, conjure their unique dishes that combine traditional and contemporary styles.
Haerlin
This well-known 2 Michelin Star restaurant is located in the luxurious Vier Jahreszeiten Hotel which is on the shore of Lake Alster. The interior creates a stunning background to the exclusive seasonal menus inspired by French and Nordic cuisines. This unique setting along with some great wine makes for a unique date with a beautiful and stunning escort hamburg. The Head Chef Christoph Rüffer is by no means afraid to combine textures and aromas creating an outstandingly unique culinary experience.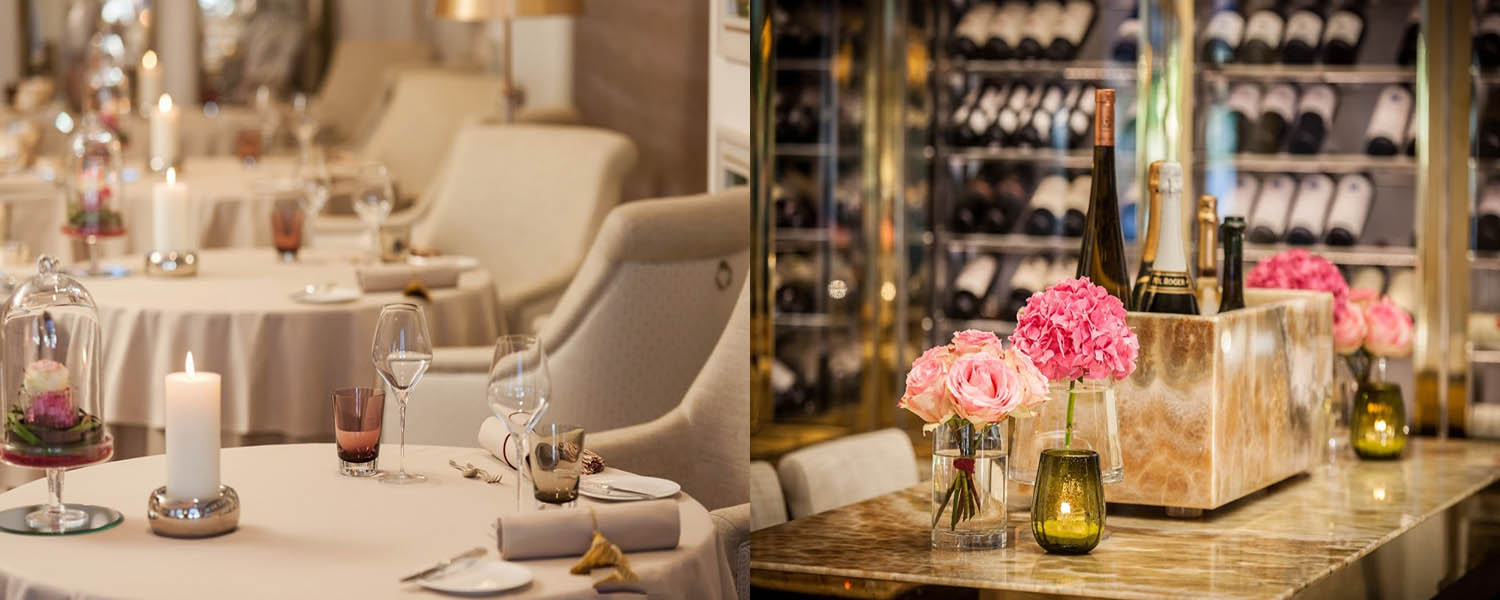 Seven Seas
This 2 Michelin star establishment is located in the Hotel Sullenberg. Perched on the top of a hill this unique settling allows you to overlook all of Hamburg and the River Elbe making an especially romantic setting for a date with your fine escort hamburg. The commander of this elegant restaurant is Karlheinz Hauser. His mastery dares to blend traditional French cuisine with versatile and exotic global influences from across the world (or Seven Seas, the name goes). In warmer weather the terrace is the ideal location for a meal.
Piment
This quaint restaurant is located in the Eppendorf district and is an absolute delight. You would be able to choose between 2 distinct menus procured by the Head Chef Wahabi Nouri. This man is known for his creativity and innovation in taste and aroma. He has certainly bared well from his Moroccan roots. If you are really seeking a lovely and unique dining experience with your escort hamburg then you can also become a part of Nouri's masterclass and understand the value of high class cooking and the importance of using fresh quality and high standard ingredients.
Places to see with a Hot Escort Hamburg
Hamburg isn't just limited to amazing parties, lavish dining and luxurious lounging. This city is revered for its beautiful and historic architecture with its churches and other monumental buildings. Camea-Escort wants to make sure that you have the most holistic holiday plan with our beautiful Escort girls. In order to get every head turning wherever you go, you must make sure that you hit every landmark in the city that you can. Only this way will you be able to get the most out of our escort hamburg by Camea-Escort. There is much more to do than just walk up and down the Reeperbahn. This vast city will have you at its feet at all times, if you really get down to exploring it. The most notable factor being the point that Hamburg is a port city. You won't find many water bodies in Germany, or most of North West Europe and to leave without having seen all that this sprawling city has to offer would be foolish. Hamburg has been through many wars and fires in its past and the narrow and curved Deichstrasse offers a unique sense of the city's history. Below you can find a short example of how much history, class and taste there is to find here.
The Port of Hamburg: Gateway to Germany
The Hamburg Hafen is a vast, 100 square kilometer tidal harbor. It is one of the most important attractions in the city. In the summer weekends you will find that many locals congregate around here to relax and enjoy. A beautiful pedestrian track also leads to a 19th century warehouse which is the ideal picturesque and aesthetic place to make out and get handsy with your escort hamburg. With its continuous red brick wall it is also used to store tobacco, coffee and dried fruits. Here is also the place you will find the Elbphilharmonie
Kunsthalle Hamburg
This monument is amongst Germany's top art galleries. Truly a treat for those who have an appreciation for fine arts. It is spread out across three buildings connected on the Glockengießerwall. You will be sure to have an amazing and memorable time with your escort hamburg at this historic piece. Highlights include works by local artists dating back to the 14th century. Also worthy of mention are the fine art collections from 19th century French and German painters. There is also plenty of selection in in the modern and contemporary collection.